The Client
Aziza's Place is a nonprofit learning center for vulnerable children based in Phnom Penh, Cambodia. One of their most important initiatives is their Reintegration Program, which focuses on strengthening not only their children but also the children's families and communities. In addition to serving children and families, they help other Cambodian charities move away from the "orphanage tourism" model--in which many of the children aren't really orphans, but are separated from their families--to a more family- and community-based approach.
The Project
Aziza's Place needed their website redesigned. The main goal in the redesign is to increase donations and web traffic, as well as give the organization an updated brand that's more modern, but stays true to its kid-friendly mission.
The Process
First, I took a thorough look at Aziza's Place's old website first and talked in-depth to the staff about the goals of the new website. Besides a visual update, it needed to be mobile-friendly, have more internal links and calls to action. I also set up Google Analytics for the old site to learn more about users' behavior.
Next came site flow and wireframes. Some pages were combined and reorganized into a new site map. Each page required a wireframe sketch.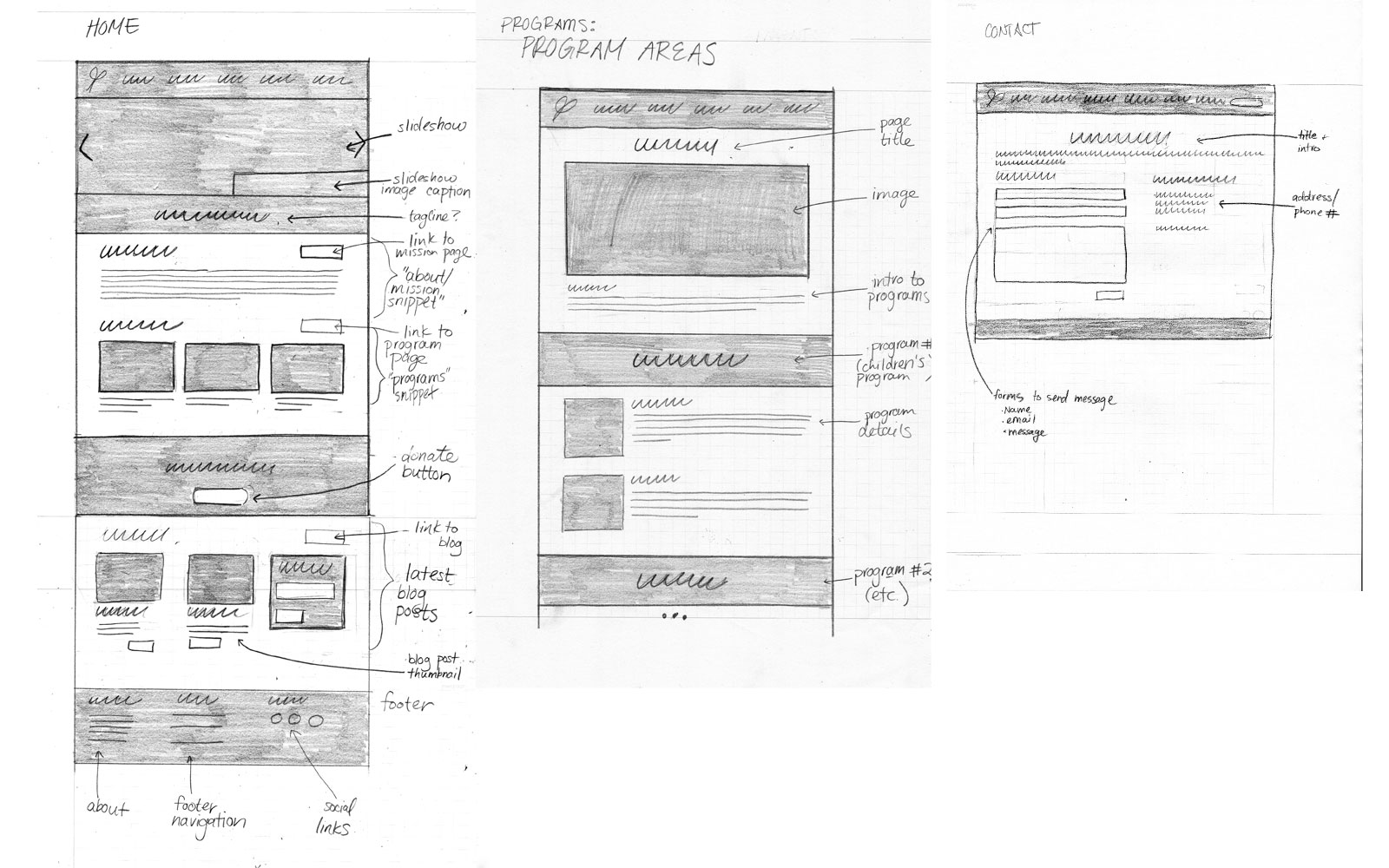 The Redesign
The new mobile friendly site takes advantage of the organization's wonderful photo archive, putting the images front and center with a full-screen slider on the site homepage. I added structure to the organization's mission statement, brought and a summary of its impact front-and-center, and made calls-to-action (in the form of a donation button and a newsletter sign-up) easily accessible.